COVID-19 UPDATE: YOU CAN STILL SEE A DOCTOR
LA VERNE MEDICAL GROUP
-LA VERNE MEDICAL GROUP REMAINS OPEN AND THE DOCTORS ARE SEEING PATIENTS
-We are utilizing TELEVISITS for PRIMARY CARE and ENDOCRINOLOGY doctor visits
-Select NURSE VISIT appointments are conducted in-person
-ULTRASOUND and PODIATRY appointments are conducted in-person with the doctor
-IN-HOUSE LAB is open Monday-Friday 8 AM - 12:30 PM
LA VERNE MEDICAL URGENT CARE
-LA VERNE MEDICAL URGENT CARE REMAINS COMPLETELY OPEN. ANY URGENT MEDICAL CONDITION WILL BE SEEN BY THE DOCTOR AS NORMAL.
-IN-HOUSE LAB is open Monday - Friday 8 AM - 12:30 PM
ALL PATIENTS ENTERING THE FACILITY TO SEE A DOCTOR ARE

REQUIRED TO WEAR A FACE MASK.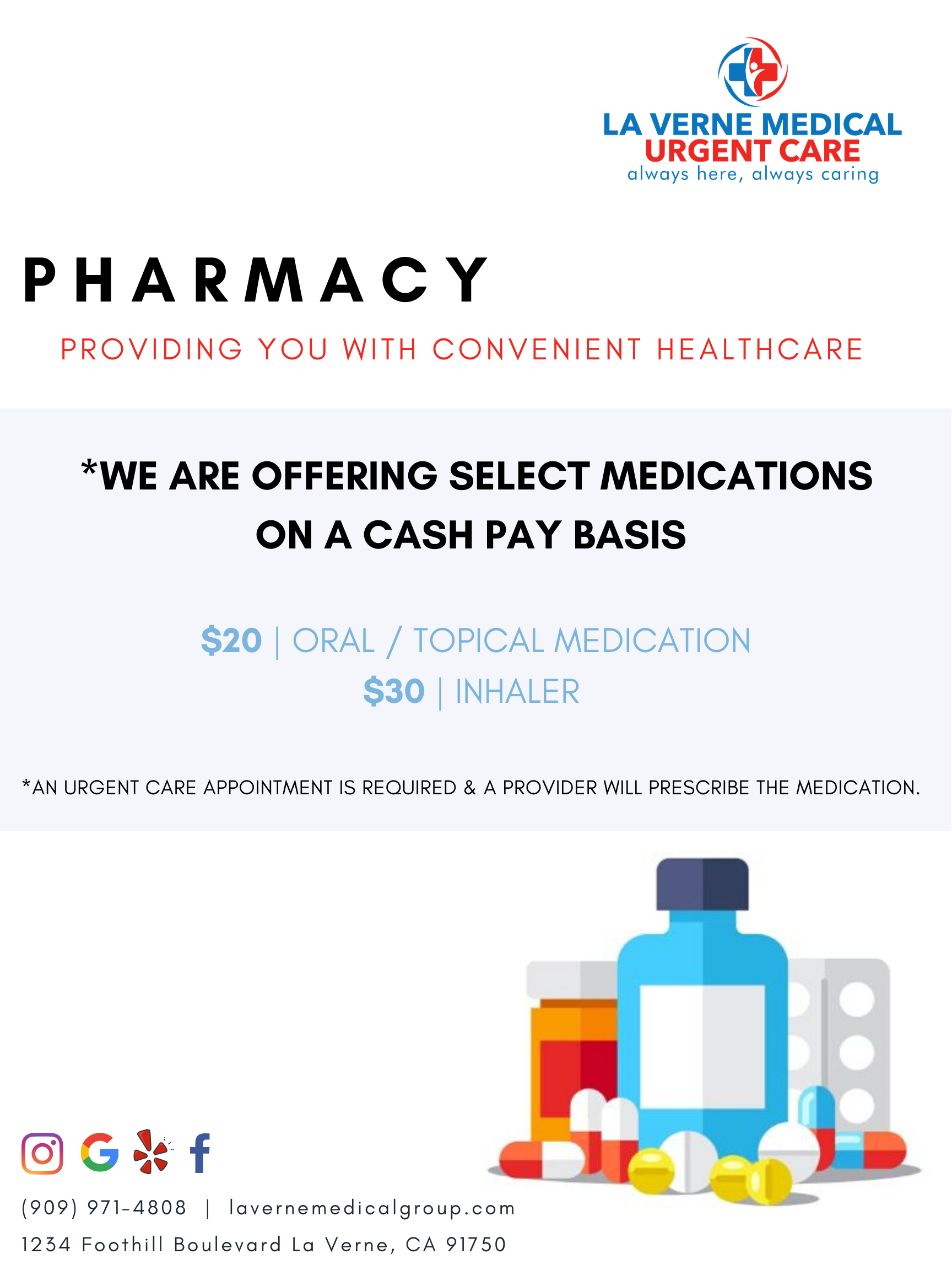 La Verne Medical Group is dedicated to providing comprehensive care and our team is affiliated with many Hospitals, nursing homes, and rehabilitation Centers. We have recently expanded our Office Hours to accommodate patients unable to make it during working hours by starting after hours services in Urgent Care.
La Verne Medical understands the complexities of medicine and our mission is to provide the highest level of care at the easiest convenience for our patients. To accomplish this we have in house laboratory services, ultrasound machine, cardiac stress test, 24-hour blood pressure monitoring, DEXA scan, and many other services all under one roof.