Welcome to La Verne Medical Group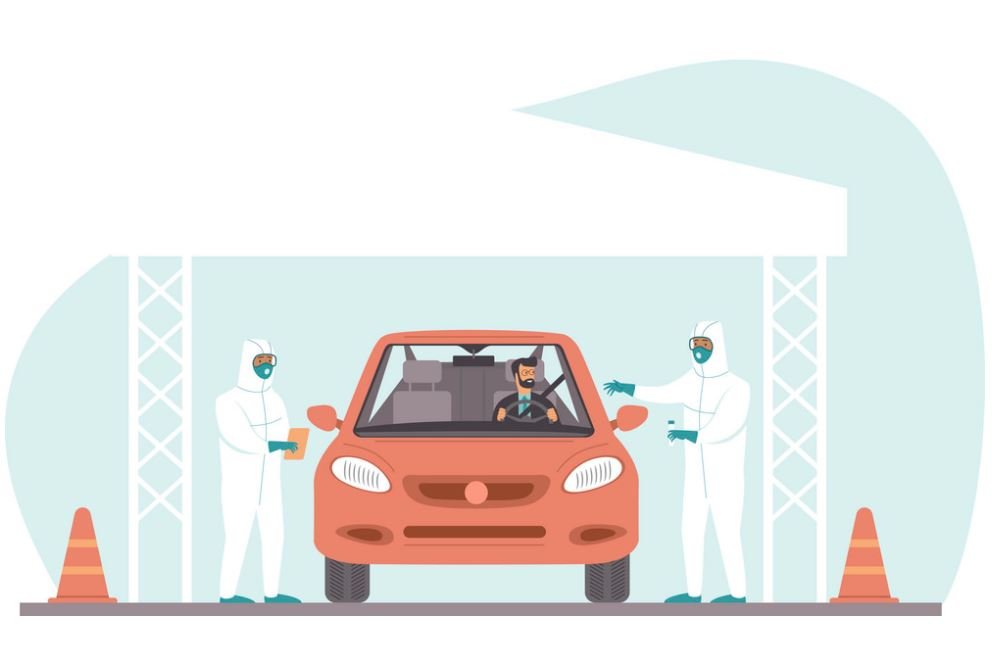 COVID TESTING

OFFERED AT OUR URGENT CARE
Learn More
Cal
CALL 909-971-4808
OFFERED AT OUR URGENT CARE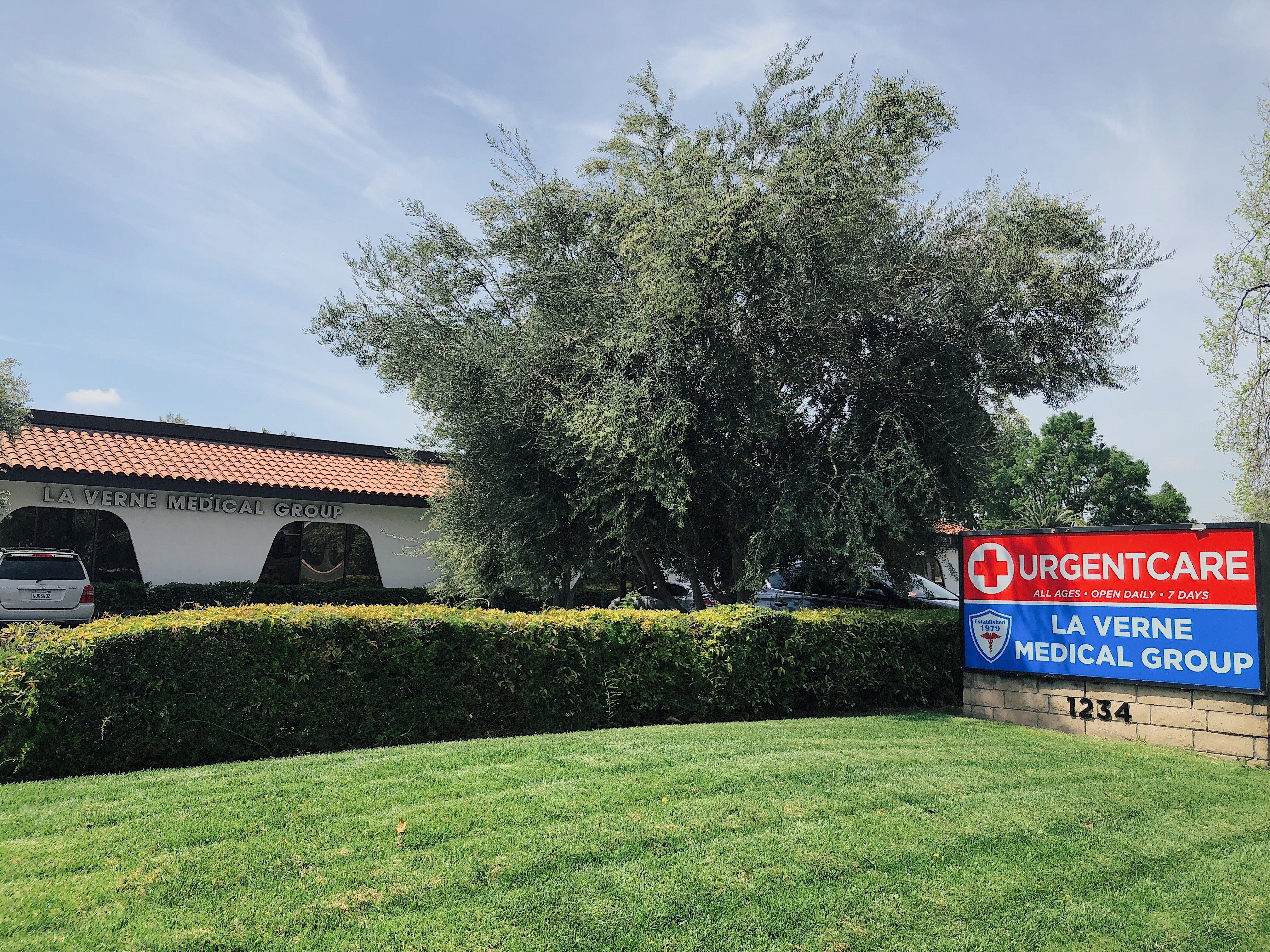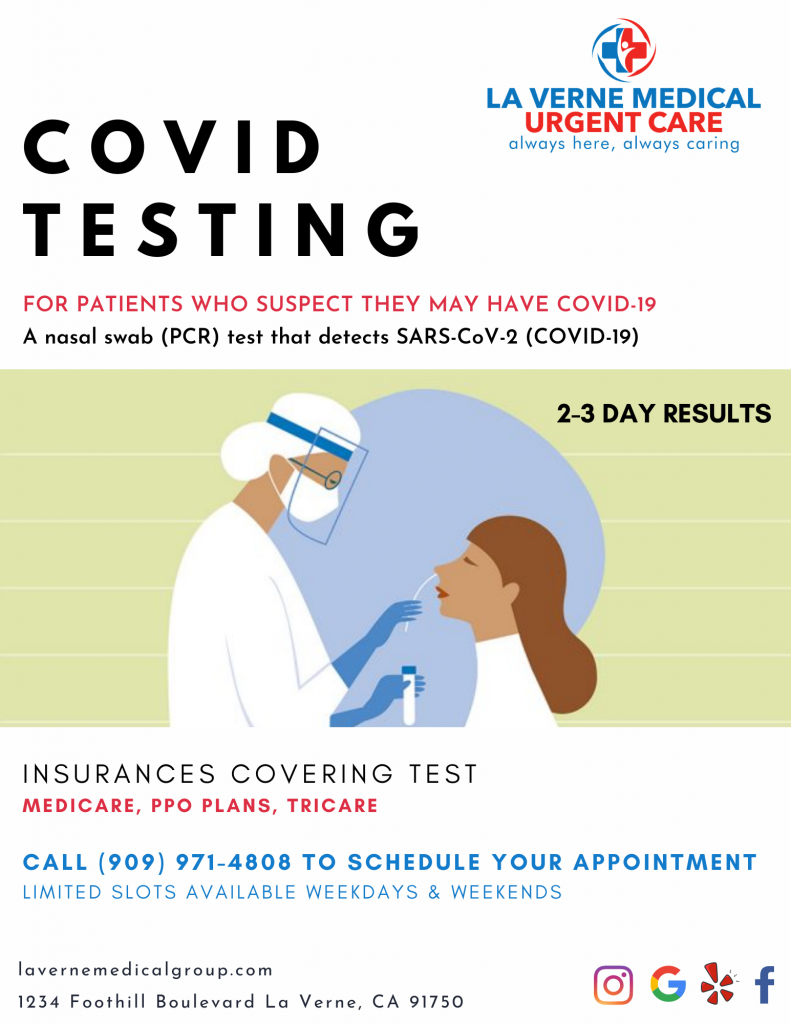 Nasal Swab Test
IgG Antibody Test


ABOUT:
The PCR (nasal swab) test shows if you are actively infected with the COVID-19 virus.
ABOUT:
The IgG antibody test detects the presence of antibodies in the blood. If antibodies are present, this shows that the person has been exposed to the virus and developed antibodies against it, which may mean that person has at least some immunity to the coronavirus.
METHODOLOGY:
The test is self-administered by the patient in their car with the assistance of an La Verne Medical Urgent Care provider.
METHODOLOGY:
We will draw a sample of your blood.
WHEN TO TAKE THE TEST:
If you feel you have contracted covid and have cough, shortness of breath, loss of smell, or any other symptoms, please come in for this test.
WHEN TO TAKE THE TEST:
For the best test results, patients should be a minimum of 14 days free of symptoms or have not had any COVID-19 symptoms at all.
RESULTS:
Results usually come back within 1-3 days.
RESULTS:
Results usually come back within 15 minutes.